News
Listerine Foot Scrub
Listerine is great for killing germs and freshening breath. Little did we know it has more than one use!
While we were searching Pinterest for 'cute tooth fairy ideas' and 'tooth related decor', we came across this gem from Brandy J at www.prettyplainjanes.com. Turns out Listerine is also great for your feet!
Dr. Olivia decided to put her DIY skills to the test on her lunch break and gave this recipe a try:
2 tablespoons of Listerine (or equivalent)
2 tablespoons of White Vinegar
Combine all ingredients in a bowl and mix well. Add more sugar if needed (for consistency).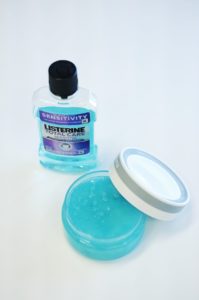 Rub as much as you like on feet with hands towards the end of, or just after, a warm shower.
After a week or so, your feet should feel softer….and minty fresh! Great for much-needed pamper time for Mum's on the go with no time for a Spa session, OR a cheap and easy gift option too.
Happy scrubbing!
http://prettyplainjanes.com/2014/11/04/listerine-vinegar-foot-scrub/